Description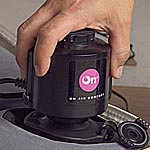 With the convenient, easy-to-use handheld electric pump, you simply attach and twist. In no time at all, you'll be resting comfortably.
Adjusting the sleep surface from firm to soft is convenient and fast. A simple touch of a button located on the inflation valve makes individualized comfort easy to achieve. The valve also allows for deflation of the mattress by lifting the release tab.
The result is a sleep surface that provides correct support and also cushions the body with an upholstered layer of air
The ultimate in sofa sleeper mattress comfort
This innovative air-over-coil technology looks and feels like a premium luxury mattress
Easily inflates in just 45 seconds
Compared to a standard sleeper mattress the Air Dream has twice the thickness
Weight: 52 lbs.
Deflated:
60″ x 75″ x 5″
Inflated:
60″ x 75″ x 10″
Although the Air Dream Mattress is designed to fit most sleeper sofas, there are some sleeper sofas that the Air Dream Mattress will not fit in. If purchasing the complete Air Dream Mattress please measure the length, width and height of your existing sleeper mattress before ordering and confirm your mattress measurements are the same as the Air Dream deflated measurements listed below. If your measurements are not the same as the Air Dream deflated measurements your sleeper sofa may not be able to accommodate the Air Dream Mattress and/or may damage the Air Dream Mattress.
Queen XL Size Air Dream Mattress (deflated) – 60″ width x 75″ length x 5″ high
If purchasing the Replacement Air Chamber/Bladder the only measurement needed is the width (60″ Queen, 52″ Full or 36″ Twin) as the Air Chambers/Bladders are all the same length. For example, the Queen Air Chamber is used in both the Queen and Queen XL Air Dream.
Email us at Sales@AirDream.net
Please read our Warranty Information before you place your order for your Air Dream Mattress.
Please note: We do not recommend the Air Dream as an every-day mattress – only for occasional guest use. Also, we do not ship to Canada or other countries and cannot ship to US P.O. Boxes. Please email us for shipping quotes to Alaska and Hawaii.